Comprehensive Care for Women & Children
Women & Children Services at Riverside Community Hospital combines the ideal blend of expert clinicians and compassionate professionals who can provide for the important needs of women and children. Some of our services include: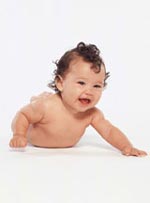 Family Birthplace at Riverside Community Hospital delivers over 87% of the babies in the City of Riverside. More than 3,500 babies are delivered here every year.
High-Risk Pregnancy Services offers assessment and diagnosis before your baby is born, care for women with high-risk pregnancies and management of early labor. Women can also receive safe, effective treatment for pregnancy-related conditions, such as diabetes or high blood pressure (hypertension).
Neonatal Intensive Care for our tiniest patients encompassing 20-beds staffed by board certified neonatologists and nurses who are specifically trained to care for small babies born under 30 weeks gestation. Our NICU transport team is ready day or night to facilitate transfers of sick babies from other hospitals not able to care for them.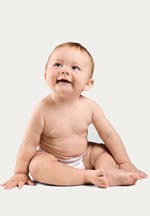 Prenatal Education Services through our Women's Services Center gives parents the information and tools they need to give their new baby the best start in life. We offer free courses, including childbirth preparation and breastfeeding. Our virtual maternity tea & tours are also popular options to become better acquainted with our facility and staff. Upcoming classes are listed on this page or you may visit our calendar of events to view all classes available.
Breastfeeding Center
Our Women's Services Breastfeeding Center is a free center. The center is open to the public to assist mothers with any breastfeeding needs, and serves as well as a follow-up visit where mom's can have babies weighed.
Our hope is through education, aid and support, the mothers in our community will have a confident and positive breastfeeding experience.
The Breastfeeding Center is open Monday and Thursday 9:00am - 1:00pm. For information, please call (951) 684-4621 or (951) 788-3252. For 24-hour breastfeeding support, please call Loving Support at (888) 451-2499.
Gynecology
Riverside Community Hospital provides gynecologic surgeries using the da Vinci Surgical Robot and Urology/Gynecology specialty services.